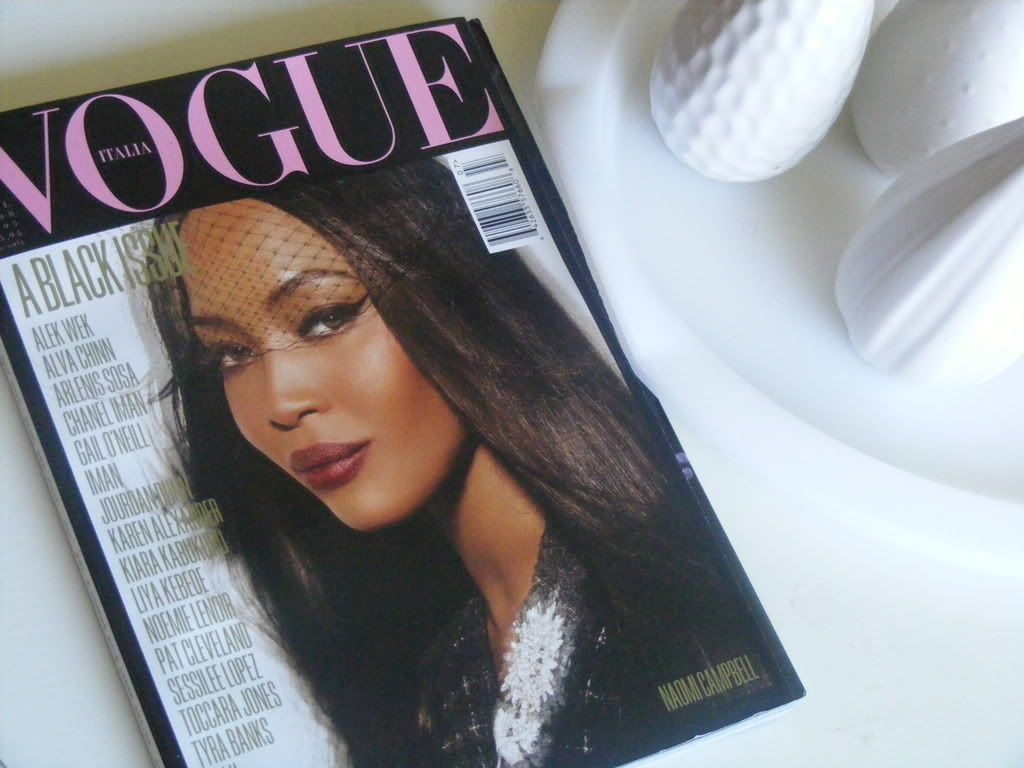 Look what I found...Italian Vogue, The Black Issue...It is sold out all over the city...I found it in Hue Man Bookstore in Harlem.
http://www.huemanbookstore.com/
This magazine is all about the Black Model...It's full of high fashion editorials...My only regret...I don't read Italian...All the articles are in Italian...The photos are beautiful...here's a sneak peek inside...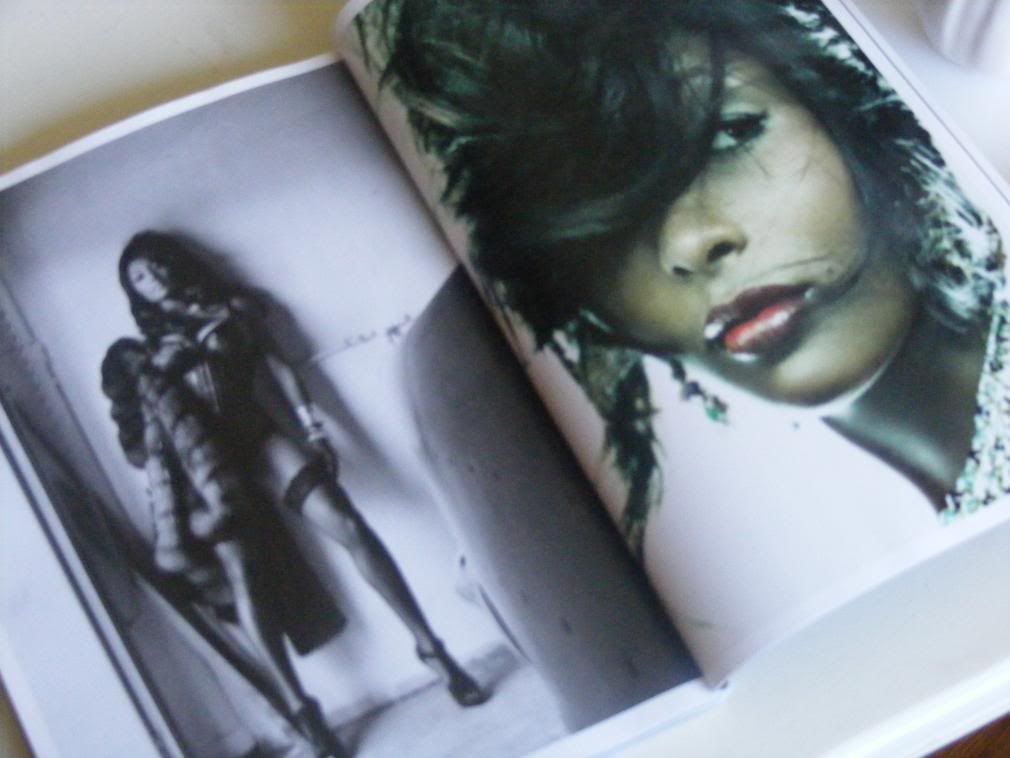 Tocarra from America's Next Top Model/BET has a 6 page spread in the Mag...You go girl.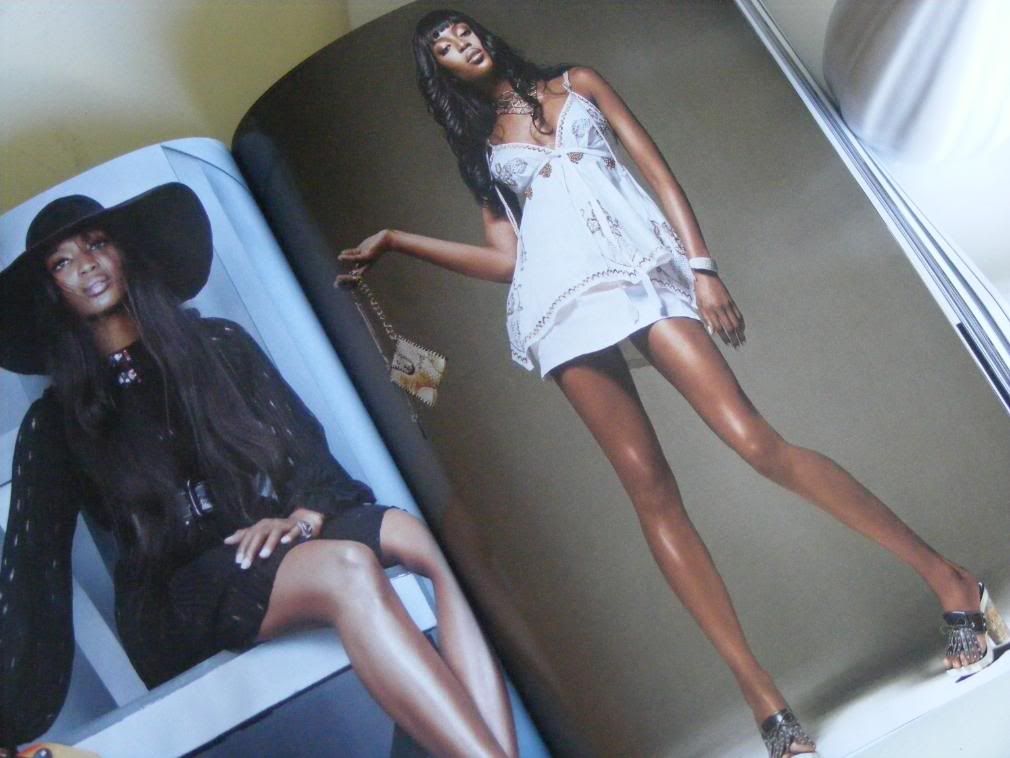 Miss Naomi, looking as grown and sexy as she wants to be...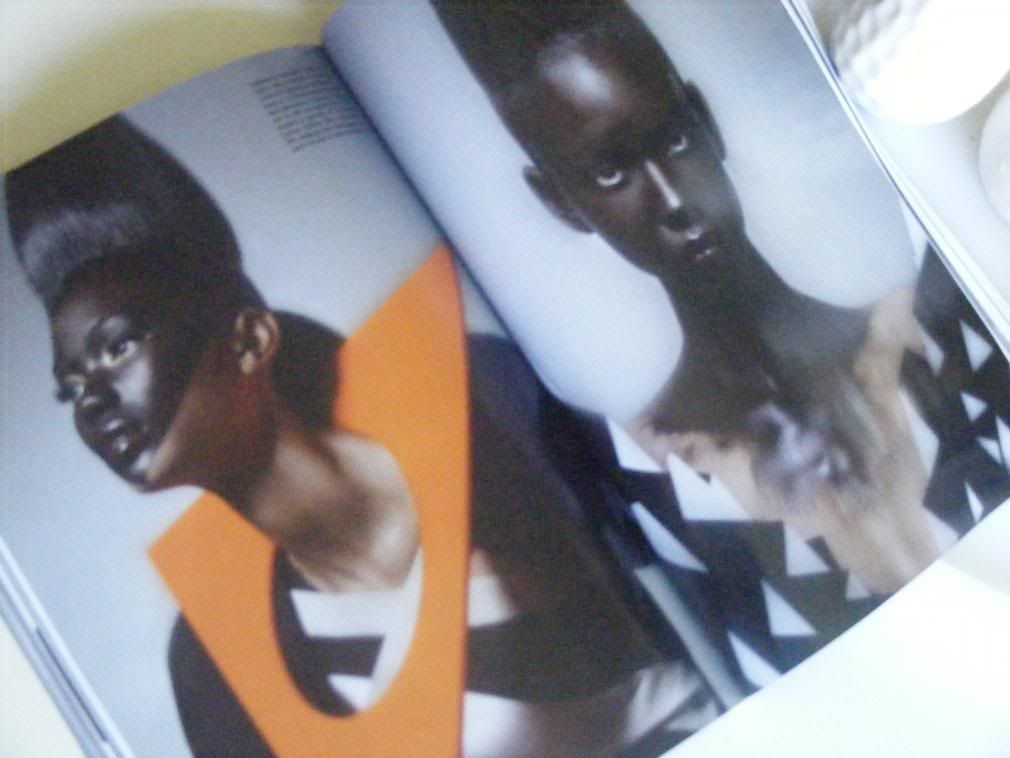 Like I said, it's loaded with "high fashion editorials".